31 December, 2018
St Kilda's sea caves in good condition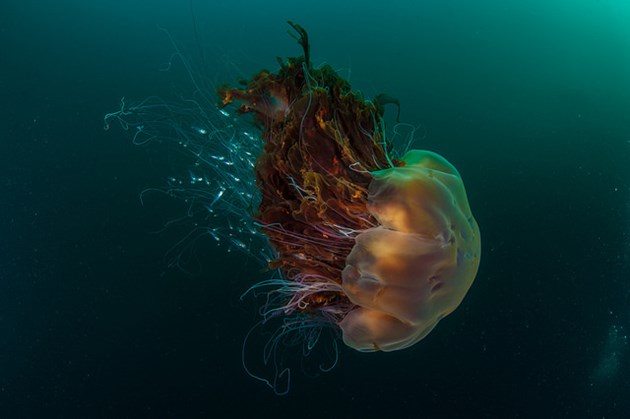 St Kilda's special reefs and sea caves are in good condition, a new report concludes.
The findings of a wide-reaching survey carried out in 2015 by a team of divers have now been published by Scottish Natural Heritage (SNH).
Almost 90 years after St Kilda's last 36 residents were evacuated to the mainland, the islands remain vitally important for the wildlife they support.
The World Heritage Site hosts huge seabird populations, including the world's second largest colony of North Atlantic gannets, and the waters around St Kilda are part of Scotland's Marine Protected Areas (MPA) network, designated a Special Area of Conservation (SAC) for their reefs and sea caves, which attract a wealth of spectacular sea life.
Crucial to the management of the MPA network, as with protected areas on land, is monitoring.
The purpose of the St Kilda survey was to judge the current condition of the site and to establish a baseline against which future assessments of its special features could be made.
Weather conditions severely interrupted the team's plans but they managed to survey four caves at St Kilda, returning with valuable data and a collection of stunning photographs, which can be viewed and downloaded here (please credit SNH): https://bit.ly/2QSoeQ2
The full report on the survey, which found that the cave and reef features were in good condition, can be read here: https://bit.ly/2V8SuEK
ENDS
MEDIA QUERIES - For more information, contact the SNH press office on snhmedia@nature.scot
Contact information
Name

NatureScot Media

Email
NatureScot is Scotland's nature agency. We work to enhance our natural environment in Scotland and inspire everyone to care more about it. Our priority is a nature-rich future for Scotland and an effective response to the climate emergency. For more information, visit our website at www.nature.scot or follow us on Twitter at https://twitter.com/nature_scot
'S e NatureScot buidheann nàdair na h-Alba. Bidh sinn a' neartachadh àrainneachd na h-Alba agus a' brosnachadh dhaoine gu barrachd suim a chur ann an nàdar. Tha e mar phrìomhachas againn gum bi nàdar na h-Alba beairteach agus gun dèilig sinn gu h-èifeachdach le èiginn na gnàth-shìde. Tha an tuilleadh fiosrachaidh aig www.nature.scot no air Twitter aig https://twitter.com/nature_scot