16 August, 2022
NatureScot builds on success with its latest Gaelic Plan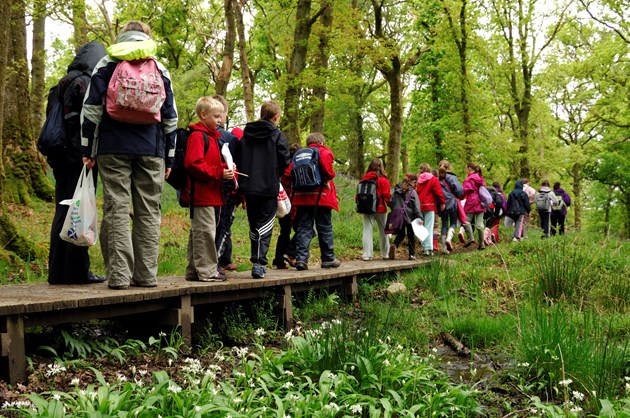 NatureScot has today launched its latest Gaelic Plan, setting out the organisation's commitments for the next five years.
The third-edition language plan builds on NatureScot's existing success in developing, promoting and using Gaelic. Its new aims include increased visibility for Gaelic in community engagement on climate change and biodiversity loss; a pledge to grow and preserve our understanding of the natural environment through the Gaelic language; and promotion of the benefits of Gaelic to the nature-based jobs needed in our transition to net-zero.
Francesca Osowska, NatureScot CEO, said:
"The Gaelic language is an integral part of our culture, and we are committed to enhancing the status of Gaelic and creating opportunities for its use.
"Gaelic vividly shows the enduring bond between people, places and nature. We want to embrace this view of nature's importance, as well as support Gaelic speakers of all abilities to use the language more when communicating with NatureScot. Our new Gaelic Plan demonstrates our commitment to this and we look forward to working with partners to achieve even more in the coming years."
Shona MacLennan, Bòrd na Gàidhlig Ceannard (CEO), said:
"The many links between nature, environment, land and the Gaelic language are well recognised. We welcome NatureScot's commitments to ensuring that the place of Gaelic in the important work they do increases over the next five years.
"The aim of the National Gaelic Language Plan is that more people use Gaelic more often in more situations. Ensuring that the Gaelic language is used in work to reduce biodiversity loss is a natural twinning of two aspects of everyday life that both need strengthened. This Plan will support that work."
NatureScot has already made significant progress in integrating the language across its work. Previous editions of the organisation's Gaelic Plan have increased the language's status through dual-language signage and publications; actively enabled Gaelic usage; and invested in a variety of partnership projects including research to bolster nature terminology in Gaelic and cultural commissions with some of Scotland's leading traditional musicians.
NatureScot's Gaelic Plan has been prepared within the framework of the Gaelic Language (Scotland) Act 2005.
For more information, see NatureScot's Gaelic webpage.
Contact information
Name

NatureScot Media

Telephone

0131 316 2655

Email
NatureScot is Scotland's nature agency. We work to enhance our natural environment in Scotland and inspire everyone to care more about it. Our priority is a nature-rich future for Scotland and an effective response to the climate emergency. For more information, visit our website at www.nature.scot or follow us on Twitter at https://twitter.com/nature_scot
'S e NatureScot buidheann nàdair na h-Alba. Bidh sinn a' neartachadh àrainneachd na h-Alba agus a' brosnachadh dhaoine gu barrachd suim a chur ann an nàdar. Tha e mar phrìomhachas againn gum bi nàdar na h-Alba beairteach agus gun dèilig sinn gu h-èifeachdach le èiginn na gnàth-shìde. Tha an tuilleadh fiosrachaidh aig www.nature.scot no air Twitter aig https://twitter.com/nature_scot