21 December, 2020
More people flock to St Cyrus national nature reserves in 2020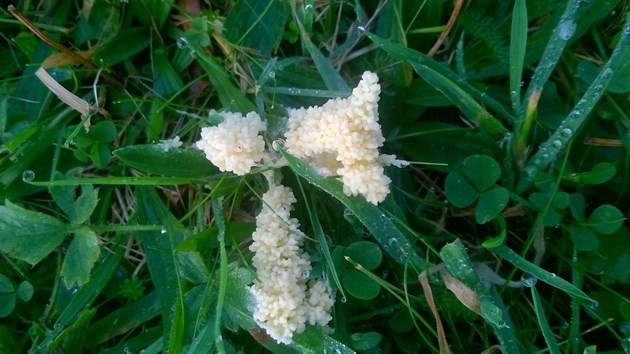 NatureScot's St Cyrus National Nature Reserve (NNR) saw an upsurge in visitors in 2020, as part of over a million estimated visitors to NNRs across Scotland. The figure is an increase from an estimated 650,000 in recent years.
The increase, initially due to lockdown, was followed by continued interest and enthusiasm across the nation for spending time in nature in this difficult year.
Winter is a wonderful time to continue that habit. There's plenty of wildlife to see on nature reserves in Angus, and it's often easier to spot at this time of year because of the bare trees.
NatureScot Chief Executive Francesca Osowska said: "People throughout Scotland have been enjoying spending time outdoors more than ever in 2020. Nature is helping us all cope with anxiety throughout this difficult time and strengthening our resilience. I'd encourage people to get out and enjoy their local national nature reserves over the holiday season, following the latest government guidelines. Our nature reserve staff have highlighted some spectacular sights to see on our reserves this winter."
There's plenty of beautiful scenery to take in during a winter stroll at St Cyrus. At this time of year, large numbers of waders, ducks, geese and swans visit the estuary. As well, the short days mean it's much easier to enjoy a beautiful sunrise or sunset over the beach.
Therese Alampo, NatureScot's reserve manager at St Cyrus also has some wonderful and unusual suggestions for nature detectives visiting the reserve. She suggests watching the feathery feet of a feeding barnacle next time you are on the reserve or scanning a rockpool to see limpets moving in search of algae to munch on, leaving a trail of silvery mucus in order to find their way home.
Another novel idea for visitors is to take a look at the slime moulds around the reserve, which sometimes look like alien life forms. Ranging from blobs resembling discarded wall paper paste, to miniature forests of strange fine stems, topped with fruiting jelly balls, slime moulds are everywhere. They can exist as single cells or as a group of multicellular reproductive structures. If slime moulds form into a group and then become divided, they will search out the missing cells to re-unite. Similarly, if food is in short supply, individual slime moulds may unite into a big mass, slowly 'marching' onwards like a large amoeba, in search of nutritious bacteria or fugal yeasts.
Francesca has some final words of advice for those visiting nature reserves: "It's been amazing to see so many people enjoying our reserves this year, but we'd also like to remind people to protect our reserves for future generations. For example please don't litter or light campfires, as these can damage plants, trees and wildlife."
ENDS
Contact information
Name

NatureScot Media

Telephone

0131 316 2655

Email
Notes to editors
NOTES TO EDITORS
There are 43 National Nature Reserves in Scotland. These are special places that look after some of the best of Scotland's nature on behalf of everyone who lives or visits Scotland, and they provide unique opportunities to visit, enjoy and learn more about Scotland's nature. For more information, see https://www.nature.scot/enjoying-outdoors/scotlands-national-nature-reserves
NatureScot is Scotland's nature agency. We work to enhance our natural environment in Scotland and inspire everyone to care more about it. Our priority is a nature-rich future for Scotland and an effective response to the climate emergency. For more information, visit our website at www.nature.scot or follow us on Twitter at https://twitter.com/nature_scot
'S e NatureScot buidheann nàdair na h-Alba. Bidh sinn a' neartachadh àrainneachd na h-Alba agus a' brosnachadh dhaoine gu barrachd suim a chur ann an nàdar. Tha e mar phrìomhachas againn gum bi nàdar na h-Alba beairteach agus gun dèilig sinn gu h-èifeachdach le èiginn na gnàth-shìde. Tha an tuilleadh fiosrachaidh aig www.nature.scot no air Twitter aig https://twitter.com/nature_scot